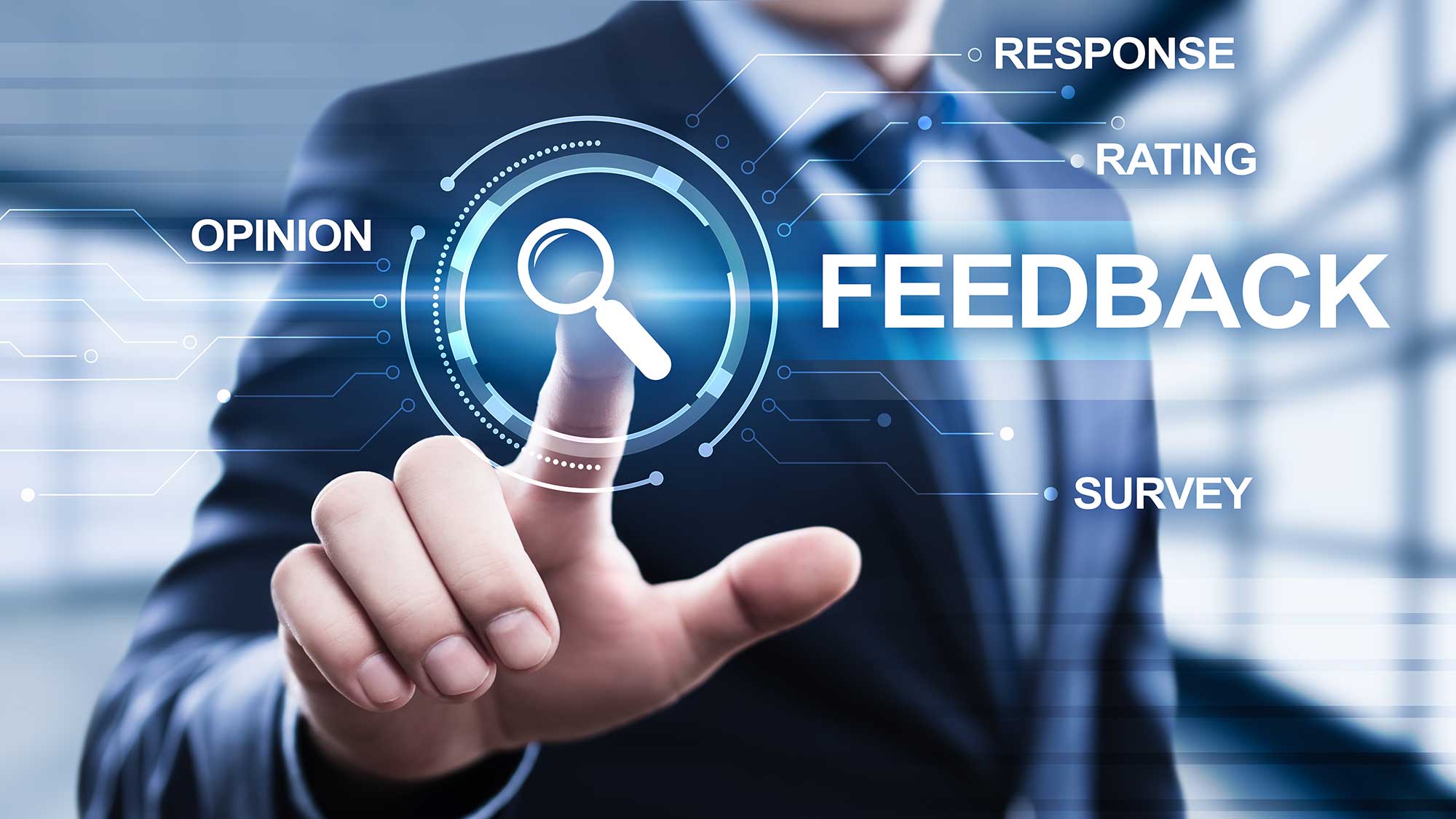 ConnectTMA law firm survey – The results are in…
We conducted our brief law firm survey from late 2020 through early 2021 and are pleased to present selected results.  Firms of all sizes participated in the survey, although we did specifically target firms from sole practitioners up to firms with nine attorneys.
Fifty-eight percent of our respondents were sole practitioners, and twelve percent had over nine attorneys in their firms.
Most respondents were from medium to large metropolitan areas, with forty-two percent coming from metro areas with populations above one million, twenty-one percent from metro areas between 500K and one million, and nineteen percent from metro areas between with populations between 100K and 500K.
Forty percent of our respondents use Directory Services (e.g., AVVO, Martindale, Lawyers.com, SuperLawyers, FindLaw, etc.). The most common services mentioned were AVVO, mentioned by nineteen percent of respondents, and Martindale, mentioned by eight percent. No other services were mentioned by more than five percent of our respondents.
Thirty-one percent of our respondents are using Practice Management software of any type with sixty-nine percent not using it.
As far as reference material is concerned, seventy-three percent of respondents mentioned they regularly reviewed their state bar material, and twenty-nine percent mentioned the ABA Journal.  No other publications were noted by more than six percent of our respondents.
Check out these and other interesting results in this infographic.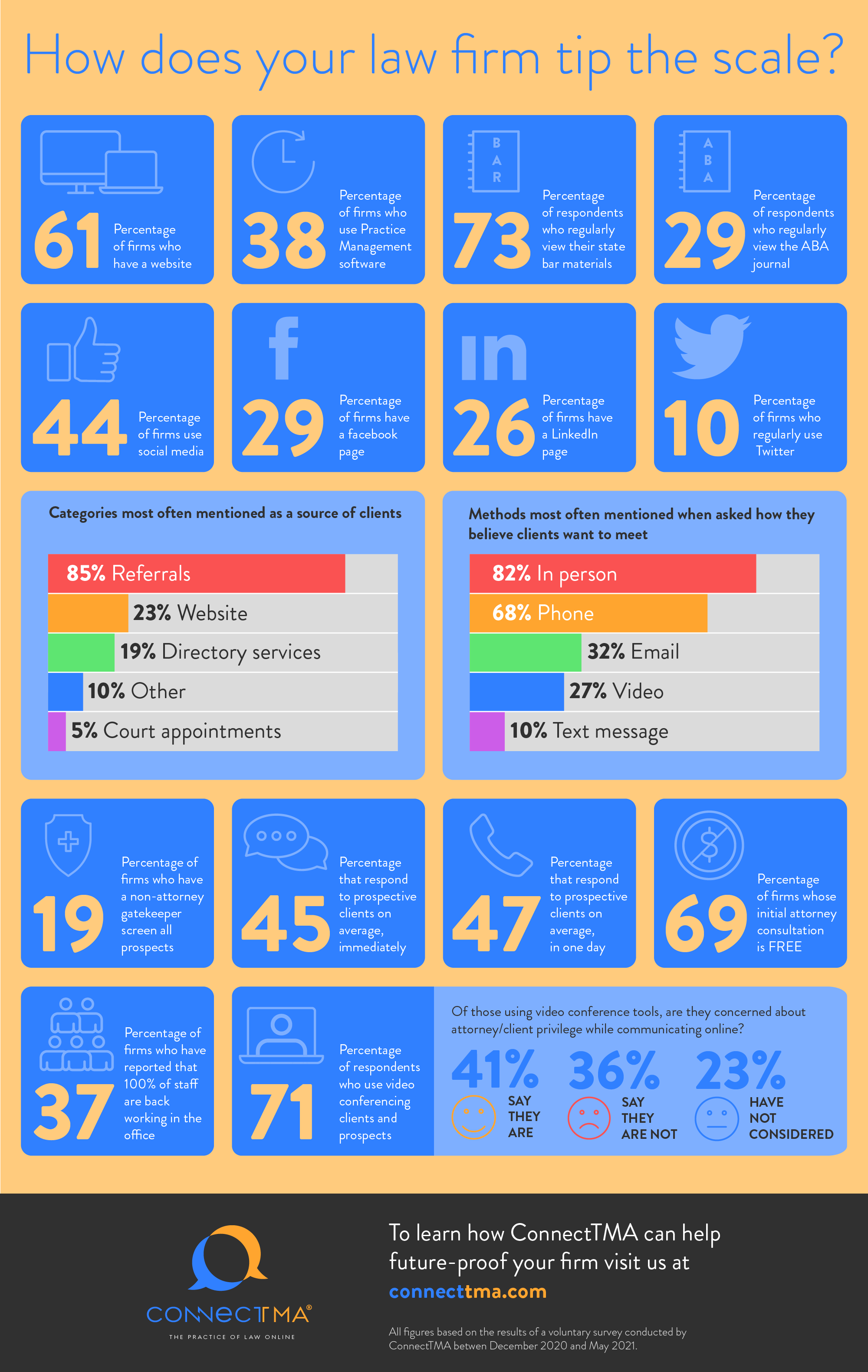 How can ConnectTMA help you?